Upper Goulburn Landcare Network
Providing strong and positive relationships with landholders, community organisations, schools and government agencies across the Upper Goulburn.
Queensland Fruit Fly confirmed in Yea
Monitoring Trap distribution Queensland Fruit Fly is a destructive pest and the bane of backyard gardeners across the state, let alone the commercial growers across the country.  Thanks to our vigilant monitoring participants we have been able to confirm the presence of QFF in Yea, Murrindindi and Trawool. The key to containing the impacts of…
Holistic Management, Yarck
Learning for future farms in a time of upheaval As our daily life spirals into uncertain times, the start of the Holistic Management course in Yarck provided a grounding framework for the participants to focus on over the coming months. Seventeen land owners and managers from across the Goulburn Broken region attended the 2-day session…
UGLN Paddock Tree Project
The Upper Goulburn Landcare Network recently completed a very successful project to protect isolated individual trees and groups of paddock trees on farms. As well as providing shade for stock paddock trees provide important habitat and hollows for wildlife. The fallen leaf litter and branches also provide habitat…
To read more of our updates, just click on the 'news' tab in the main menu.
The UGLN has been operating since 2002 and has a strong and positive relationship with landholders, community organisations and government/agency stakeholders. The Landcare Network's role is broad:
Landcare group support;
Communication of Landcare and land management information;
Community capacity building;
Sustainable, community-driven land management;
Community education and project management;
Liaison with govt/agency stakeholders; and
Contribute to catchment NRM targets.
President: Terry Hubbard (Strath Creek LG)
Vice President: Richard Evans (Cathedral Landcare)
Treasurer: Ian McKaskill (UT Creek- Maintongoon LG)
Secretary: Susan King (Strath Creek LG)
General Members:
Rodney Ridd (Home Creek- Spring Creek LG)
John Stewart (Kinglake LG)
Tony Jacobs (Yea River Catchment LG)
Rita Seethaler (Murrindindi Climate Network)
Vanessa Chandler (Yellow Creek- Dairy Creek LG)
Immediate Past President: Bruce Marsh (Home Creek-Spring Creek LG)
The UGLN is supported by two part-time Facilitators;
Cath Olive                 
Cat Thomas                    
and currently has the full-time services of  Project Officer
Chris Cobern           
We are also supported one day per week by our Schools Support Project Officer
Zanni Waldstein  
and our Community Compost Program coordinator
Jodie Morrison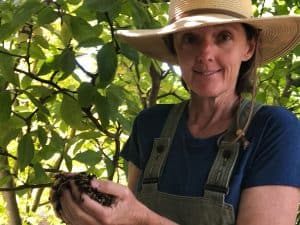 Contact: Cat Thomas
Phone: 03 5797 4405
Mobile: 0418 655 474
Post: PO Box 74
Street: 5/10 High Street, Yea
Upper Goulburn Landcare Network
proudly supported by:
Murrindindi Shire Council
Upper Goulburn Landcare Network
CONTACT
Cat Thomas
Ph: 03 5797 4405
Post: PO Box 74
Street: 5/10 High Street YEA
Email: click to email
LEGAL
Terms & Conditions
Privacy