Upper Goulburn Landcare Network
Providing strong and positive relationships with landholders, community organisations, schools and government agencies across the Upper Goulburn.
Christmas Celebration
A fabulous day was held at The Village Green in Strath Creek to celebrate our landcare volunteers and another busy, successful year caring for our environment. Over 50 people attended the BBQ lunch. Meat was generously supplied by Terry and Janet Hubbard. A very impressive BBQ was set up with thanks to Jim Osborne and…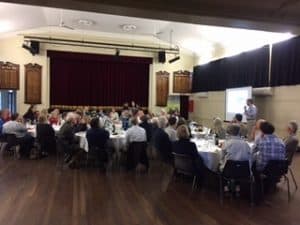 Climate smart Farming event a great success.
Yea farmers get the low-down on climate-smart farming (Article taken from the Farmers for Climate Action Facebook page). 🌿🌿🌿🌿🌿🌿🌿🌿🌿🌿 More than 60 farmers turned out to find out how climate-smart farming may benefit them at a dinner in Yea on Thursday 11th October. The event, hosted by Yea River Catchment Landcare Group and Australian Farmers…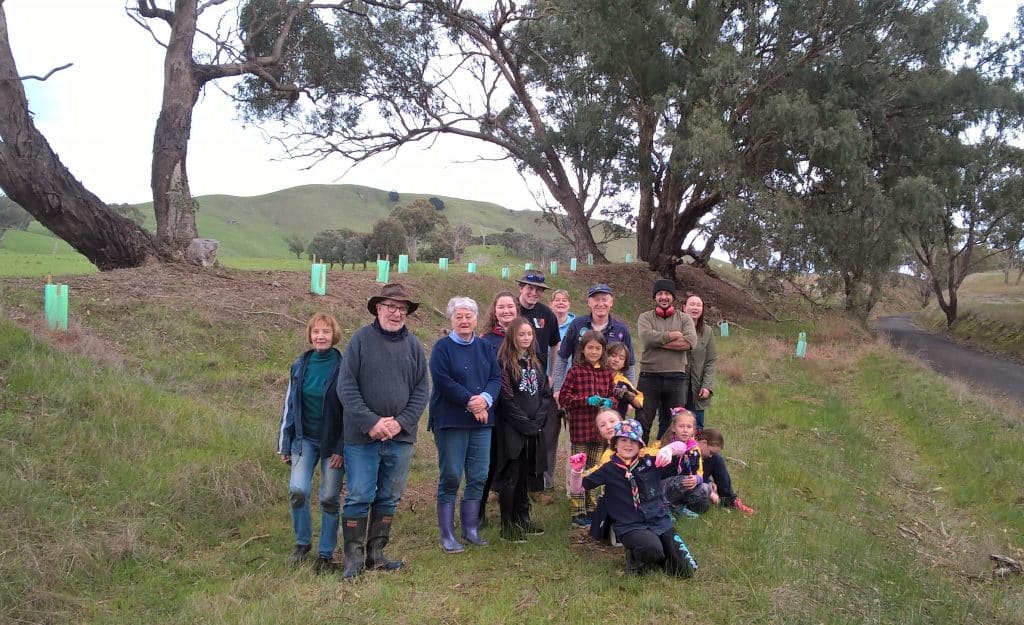 UGLN Rail Trail Project
Thanks to funding provided by VicTrack through Landcare Australia the UGLN was recently able to complete important habitat restoration works and hold many community engagement activities along the rail trail from Kerrisdale over to Alexandra and up to Merton. The trail provides an important ecological function allowing species…
To read more of our updates, just click on the 'news' tab in the main menu.
The UGLN has been operating since 2002 and has a strong and positive relationship with landholders, community organisations and government/agency stakeholders. The Landcare Network's role is broad:
Landcare group support;
Communication of Landcare and land management information;
Community capacity building;
Sustainable, community-driven land management;
Community education and project management;
Liaison with govt/agency stakeholders; and
Contribute to catchment NRM targets.
President: Terry Hubbard (Strath Creek LG)
Vice President: Ian McKaskill (UT Creek/Maintongoon LG)
Treasurer: Rodney Ridd (Home Creek-Spring Creek LG)
Secretary: Ian McKaskill (UT Creek/Maintongoon LG)
General Members: Richard Evans (Cathedral LG),
John Stewart (Kinglake LG)
Ron Litjens ( Yea Wetlands CoM, Yea River Catchment LG)
Susan King (Strath Creek LG)
Immediate Past President: Bruce Marsh (Home Creek-Spring Creek LG)
The UGLN is supported by two part-time Facilitators;
Cath Olive
Judy Watts
and currently has the full-time services of  Project Officer Chris Cobern
Chris Cobern
Married with 3 children and lives in Kinglake West.
Qualifications: Diploma in Natural Resource Management
                                 Qualified Carpenter 
Work History: Current -  UGLN Fire Recovery Landcare Coordinator & Project Officer since 2009.
Past employment -  Two years as an Environmental Consultant with Indigenous Design Land Management
10 years as Bushland Management Team Leader with City of Darebin
Self employed - Carpentry, property management and bushland regeneration contractor work for Parks Victoria and Melbourne Water.
Interests/hobbies
Playing guitar
Bird watching
Football
We are also supported one day per week by Helen Gough, our Schools Support Project Officer
and Jodie Morrison, our Community Compost Program coordinator.
Contact: Judy Watts
Phone: 03 5797 4405
Post: PO Box 74
Street: 5/10 High Street, Yea
Upper Goulburn Landcare Network
proudly supported by:
Murrindindi Shire Council
Upper Goulburn Landcare Network
CONTACT
Judy Watts
Ph: 03 5797 4405
Post: PO Box 74
Street: 5/10 High Street YEA
Email: click to email
LEGAL
Terms & Conditions
Privacy