Upper Goulburn Landcare Network
Providing strong and positive relationships with landholders, community organisations, schools and government agencies across the Upper Goulburn.
Landcare Tree Planting
Despite the cancellation of the official 2020 National Tree Day event many of our landcare groups were still keen to complete the planned revegetation projects. With the safety of all participants the main priority planting days over the last couple of weekends still went ahead. Kinglake Landcare Group revegetated an open paddock on a members…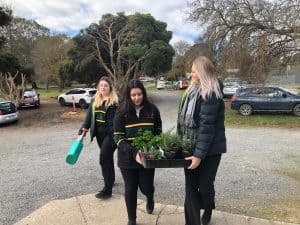 Alexandra Composting Program
Not much in life is certain in these times, but one certainty is that if you make the right mix of carbon and nitrogen, mix well, wait patiently, you will create vegie garden gold. The VCAL students from Alexandra Secondary College have been engaged in the Alexandra Composting Program (ACP) for 2 years, collecting kitchen…
2020 King Parrot Catchment Fox Control Project (KPCFCP) camera monitoring program.
43 cameras were deployed over April 2020 on properties of participants in the King Parrot Catchment Fox Control Project (KPCFCP). Including 19 locations in the Upper Catchment, 15 in the Mid Catchment and 9 in the Lower Catchment. Results show that fox numbers are down again in the Upper…
To read more of our updates, just click on the 'news' tab in the main menu.
The UGLN has been operating since 2002 and has a strong and positive relationship with landholders, community organisations and government/agency stakeholders. The Landcare Network's role is broad:
Landcare group support;
Communication of Landcare and land management information;
Community capacity building;
Sustainable, community-driven land management;
Community education and project management;
Liaison with govt/agency stakeholders; and
Contribute to catchment NRM targets.
President: Terry Hubbard (Strath Creek LG)
Vice President: Richard Evans (Cathedral Landcare)
Treasurer: Ian McKaskill (UT Creek- Maintongoon LG)
Secretary: Susan King (Strath Creek LG)
General Members:
Rodney Ridd (Home Creek- Spring Creek LG)
John Stewart (Kinglake LG)
Tony Jacobs (Yea River Catchment LG)
Rita Seethaler (Murrindindi Climate Network)
Vanessa Chandler (Yellow Creek- Dairy Creek LG)
Immediate Past President: Bruce Marsh (Home Creek-Spring Creek LG)
The UGLN is supported by two part-time Facilitators;
Cath Olive                 
Cat Thomas                    
and currently has the full-time services of  Project Officer
Chris Cobern           
We are also supported one day per week by our Schools Support Project Officer
Zanni Waldstein  
and our Community Compost Program coordinator
Jodie Morrison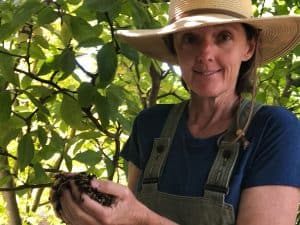 Contact: Cat Thomas
Phone: 03 5797 4405
Mobile: 0418 655 474
Post: PO Box 74
Street: 5/10 High Street, Yea
Upper Goulburn Landcare Network
proudly supported by:
Murrindindi Shire Council
Upper Goulburn Landcare Network
CONTACT
Cat Thomas
Ph: 03 5797 4405
Post: PO Box 74
Street: 5/10 High Street YEA
Email: click to email
LEGAL
Terms & Conditions
Privacy