Sacred Kingfisher, 

Todiramphus

sanctus
Photo credit: Ron Litjens
Upper Goulburn Landcare Network
Connecting our rural and urban communities through education and collaboration leading to positive environmental and regenerative action outcomes
UGLN Farm Dams for Wildlife Project
UGLN recently completed their very successful Farm Dams for Wildlife project. The project helped to rehabilitate, revegetate and permanently exclude stock from 14 farm dams on 9 properties across the Upper Goulburn region. It helped to increase aquatic and terrestrial biodiversity and habitat, improve water quality and repair degraded soils in and around the 14…
2022 King Parrot Catchment Fox Control Project (KPCFCP) Camera Monitoring Program.
Monitoring is crucial to any pest plant or pest animal control program. This year 40 cameras were deployed on properties of participants in the King Parrot Catchment Fox Control Project (KPCFCP) as part of the KPCFCP's annual monitoring program. This included 16 locations in the Upper Catchment, 14 in the Mid Catchment and 10 in…
RIBBONS OF REMNANT ROADSIDE – FAUNA SURVEYS.
Ribbons of Remnant Roadsides (RRR) is a collaborative project between Murrindindi Shire Council (MSC) and the Upper Goulburn Landcare Network (UGLN), whereby roadsides are showcased for their biodiversity and conservation significance in the landscape. RRR was initially proposed because it was recognised that our roadsides are a place…
To read more of our updates, just click on the 'news' tab in the main menu.
The UGLN has been operating since 2002 and has a strong and positive relationship with landholders, community organisations and government/agency stakeholders. The Landcare Network's role is broad:
Landcare group support;
Communication of Landcare and land management information;
Community capacity building;
Sustainable, community-driven land management;
Community education and project management;
Liaison with govt/agency stakeholders; and
Contribute to catchment NRM targets.
Contact: Landcare Facilitator
Chris Cobern
Mobile: 0413 855 490
Post: PO Box 74 Yea 3717
ugln.projects@ugln.net
President: Tony Jacobs (Yea River LG)
Vice President: Richard Evans (Cathedral Landcare)
Treasurer: Alan Tonkin (Cathedral LG)
Secretary: Susan King (Strath Creek LG)
General Members:
Grant Scale (Home Creek- Spring Creek LG)
John Stewart (Kinglake LG)
Tony Jacobs (Yea River Catchment LG)
Rita Seethaler (Murrindindi Climate Network)
Marj Hamilton (Yellow Creek- Dairy Creek LG)
Ken Mival (Flowerdale Landcare Group)
Immediate Past President: Terry Hubbard (Strath Creek LG)
The UGLN is supported by two part-time Facilitators;
Cath Olive                 
Chris Cobern           
We are also supported one day per week by our Schools Support Project Officer
Zanni Waldstein  
and our Community Compost Program coordinator
Jodie Morrison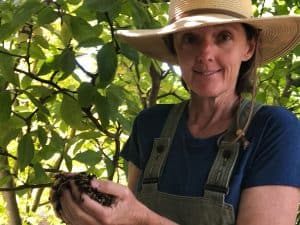 Upper Goulburn Landcare Network
proudly supported by:
Murrindindi Shire Council
Upper Goulburn Landcare Network
LEGAL
Terms & Conditions
Privacy